Here's where I am: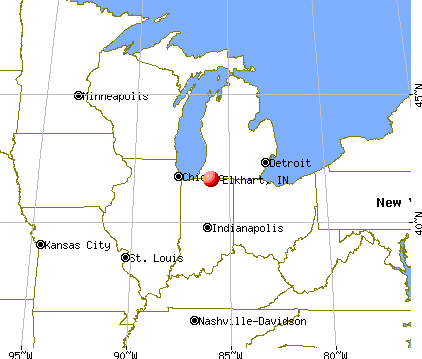 Here's how I got here:
These are the petunias in front of the hotel, and I have petunia envy. I have never been able to find these cascading petunias and what irks me is that they seem to thrive in places where they don't get a whole lot of attention.
This was this lovely landscaping that was like a combination of impatiens (lower right) and this light pinky-orange hydrangea and fancy grasses.
Entering the Ohio Turnpike.
Rain most of the day.
More rain,.
Rain stops, but is coming again.
Eventually sunny skies.
Leaving Ohio and entering Indiana.
The closer you get to Oshkosh, you see other folks likely headed that way like this guy pulling a helicopter.
This was on of the hotels where you can't get there but you can see it... where you are 10 feet of grass away from the right parking lot -- I really was tempted to drive over the grass, but I didn't. Also my directions were "turn left on So and So Street," but of course there is no sign for So and So Street... that has happened before when the hotel has some street address that no one has ever heard of. I left the door open for a while as it was so pleasant, and I enjoy parking right in front of my room. When a hotel/motel is like this, it reminds me of something where I still hear my mother's voice. She would tell us you're not supposed to look in the windows of a motel if the drapes are open. To this day, I sort of avert my eyes.
Nifty little refrigerator/freezer, microwave and coffee maker.
Bed to bathroom, with sink outside the bathroom. One thing I don't like is I have never had a fan in a home bathroom and I find the fans so noisy and this is one switch for the light and the fan.
This is my car -- a silver Chevy Impala which has been comfortable and good with gas. I didn't gas up (with about 1/8 tank) until I was driving about an hour this morning -- well into Ohio.
My king size bed. Very comfy.

Now it's 7:30 and I'll go out and have some dinner. Tomorrow it's on to Oshkosh.