Judy is Mary's sister and sometimes I feel as if the Universe made a mistake in making Mary my best friend, and not Judy, since Mary and I honestly disagree on so many things. Mary likes her coffee so strong you can stand a spoon up in it (always quoting Mom Lois who famously said, "There's no such thing as strong coffee; only weak people." Well, I'm one of those weak people who likes my coffee the color of dark tea. Don't get me started on Mary's love affair with salmon. Yuck.
Judy and I love reality TV and can dish for hours about it. Mary makes fun of us -- although I think we are getting her over to the dark side. She has recently talked to me about two shows she watches. If Mary goes to a movie, it will be about a blind orphan who loses what little he has in a typhoon including his legs but becomes a ballroom dancer -- and it will be in Portuguese with subtitles. Mary will say, "It was so inspirational -- you should try it." Uh, no thanks.
So, for my other best friend, the one with good taste in movies and tv shows, Happy Birthday!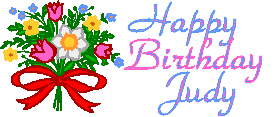 my apologies for this one, but the chest hair is mesmerizing.